Here, you'll find 50+ breathtaking Alicia Keys braids you can recreate. Not only is the star singer a sweetheart when it comes to soulful songs. she's also a diva and the queen when it comes to different braids. Over the years, Alicia has stood out by making beautiful creations out of braids, which are:
1. Creative Pattern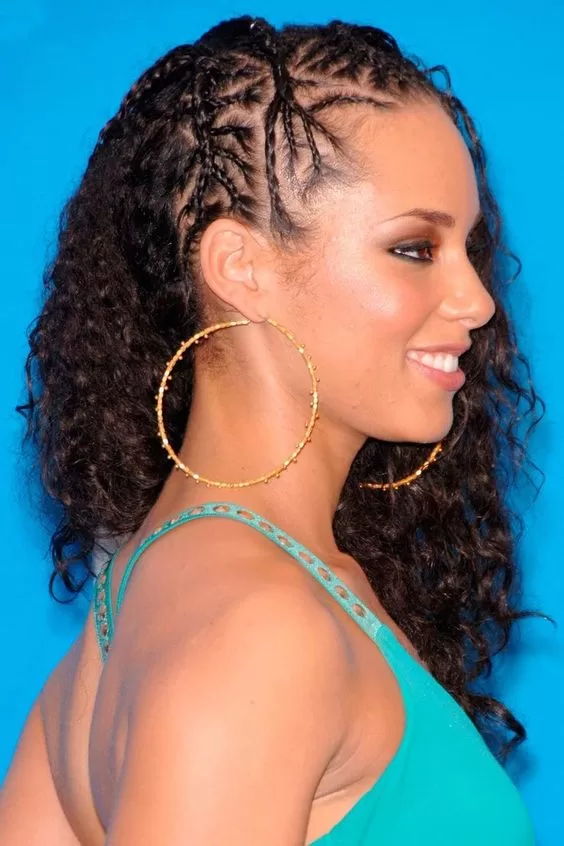 Alicia served us the "I'm a diva" look with this one.
2. Braided Ponytail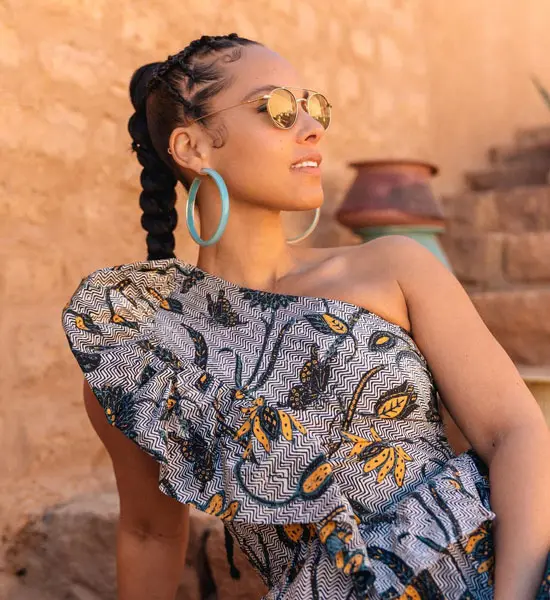 This is all about making a bold statement that you're a rare gem.
3. Braided Ponytail with Clips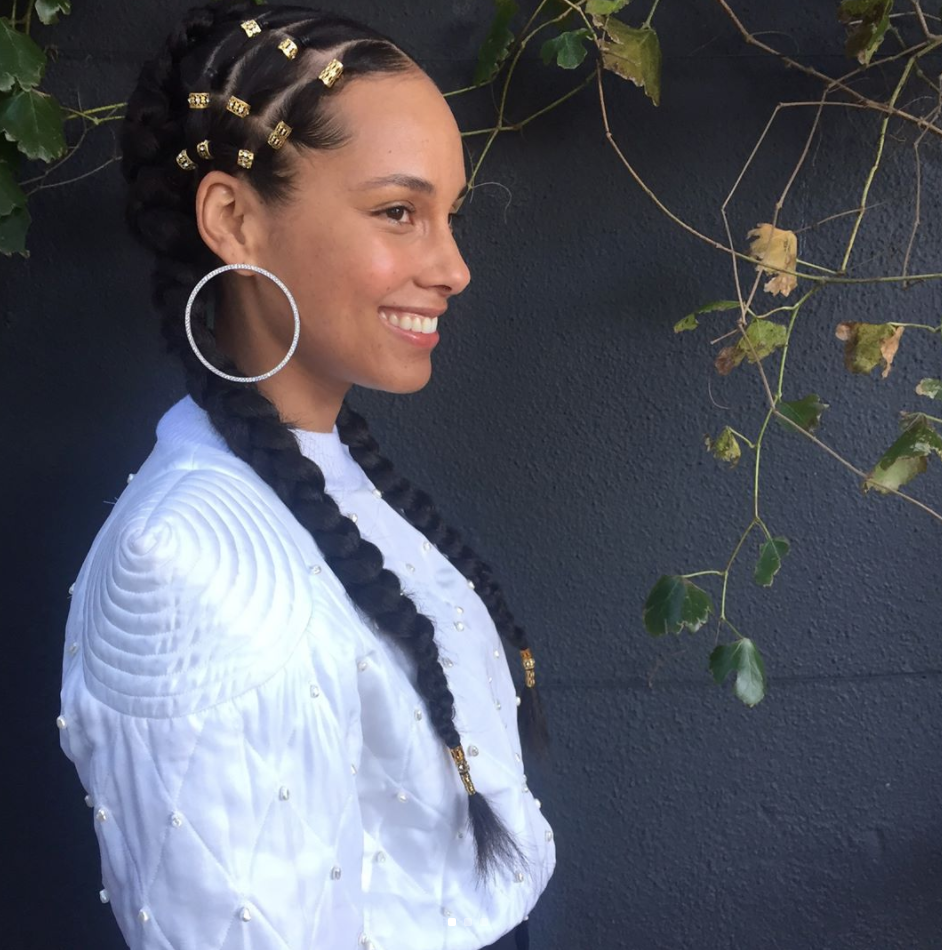 Alicia Keys is telling us that clipped hair doesn't fit kids alone; it fits adults as well.
4. Alicia Keys's Braids and Twists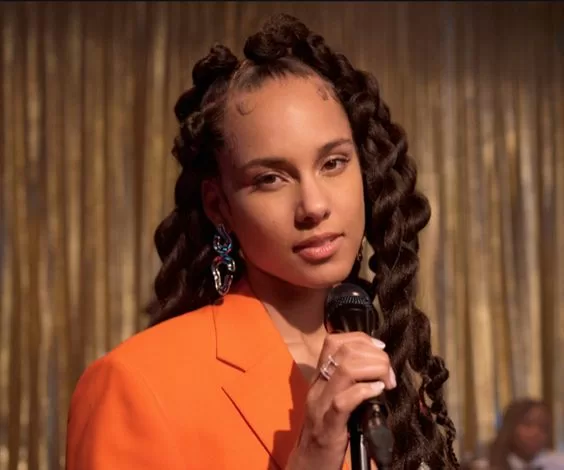 Do you prefer twisted braids? This is for you.
5. Updo Braids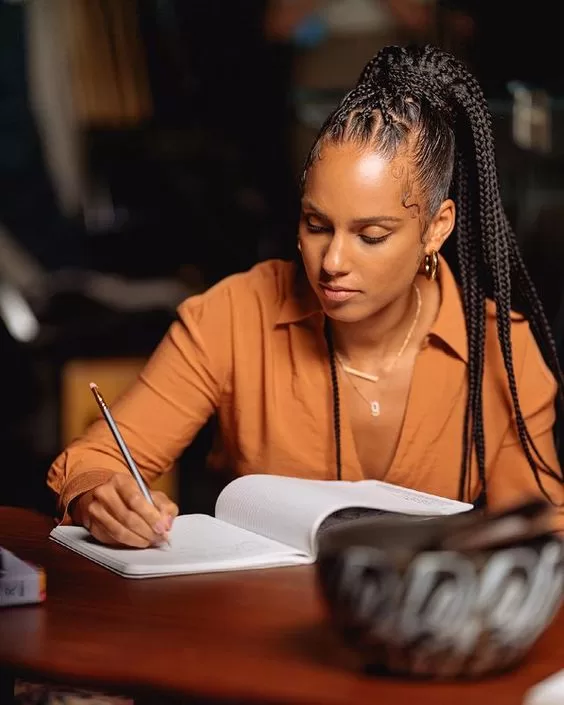 You'll look like the most beautiful high school girl with this.
6. Big Braids with Two Buns in the Front.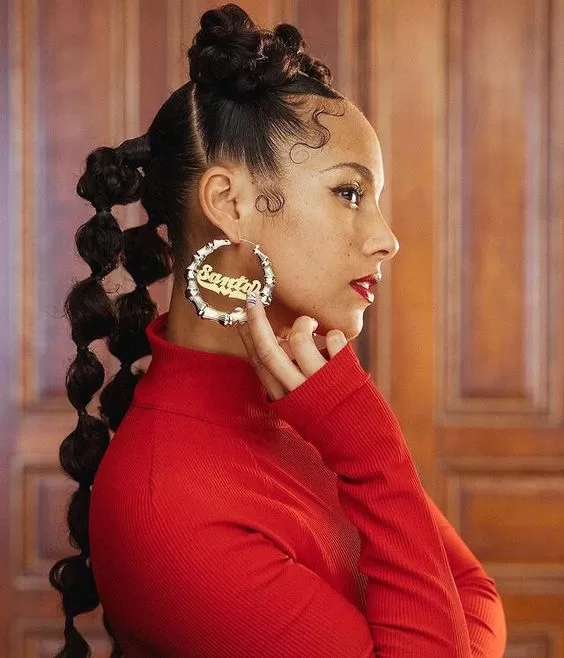 Regardless of how you style them, big braids will always give you away.
7. Two Bold, Beautiful Braids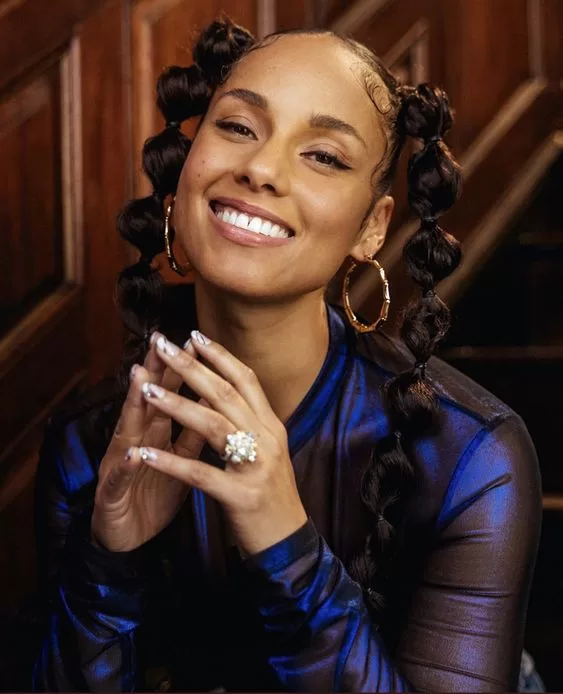 It's the holidays; there's no need to be serious with braids.
8. Alicia Keys Short Hair with All-Back Braids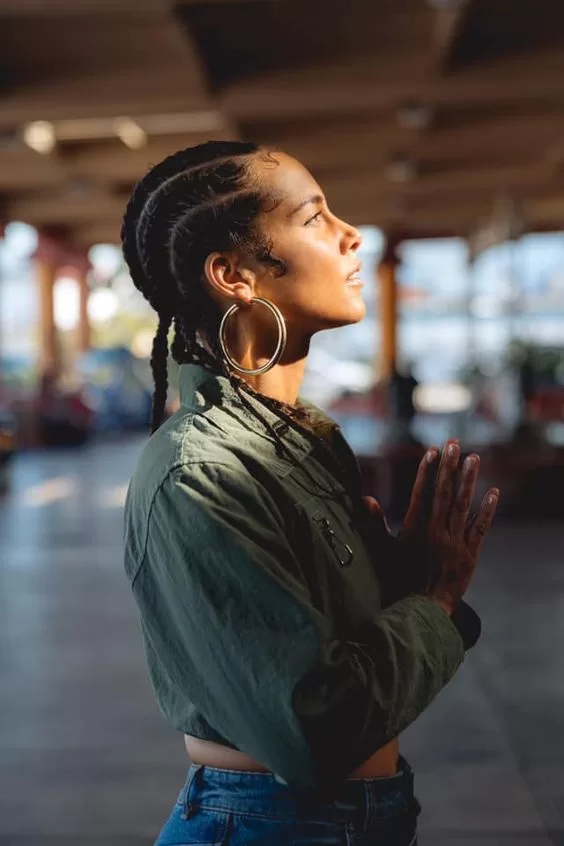 This is a classic hairstyle when you're at home.
9. Simple Braided Pinup
Looking for a matching braid to create with your baby girl? Look no further than this.
10. Heavily Beaded Braids
I love beads so much, but I don't want heavy braids.
11. Clapping Braids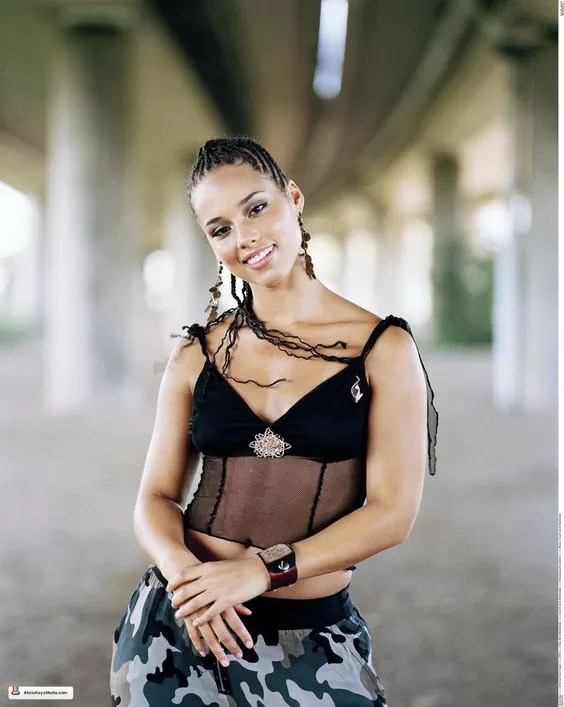 There's no better way to go back in time in memory of African culture.
12. Simple Alicia Keys Braids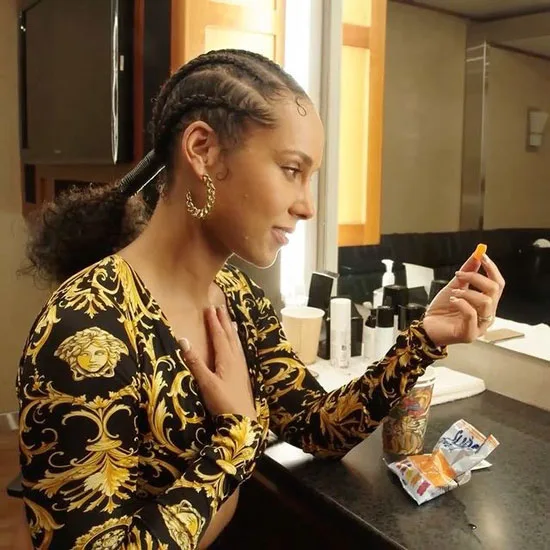 This is for the fans of Alicia Keys in Africa.
13. Alicia Keys Braids Cornrow Low Bun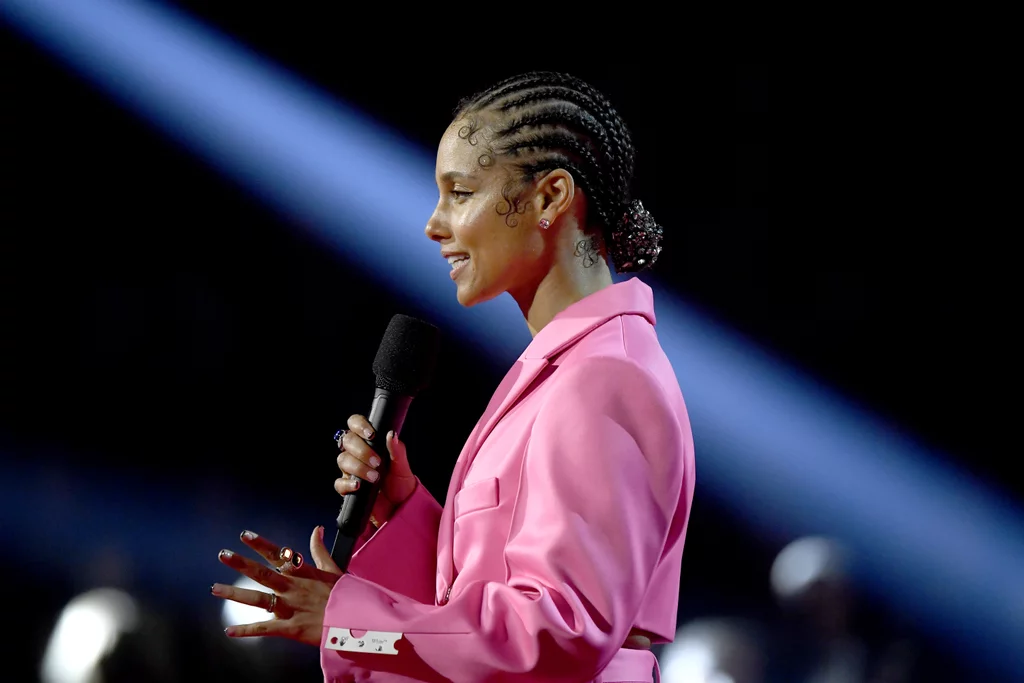 Cornrows are a signature hairstyle for the black nation, and Alicia Keys is rocking it perfectly.
14. Braided Bangs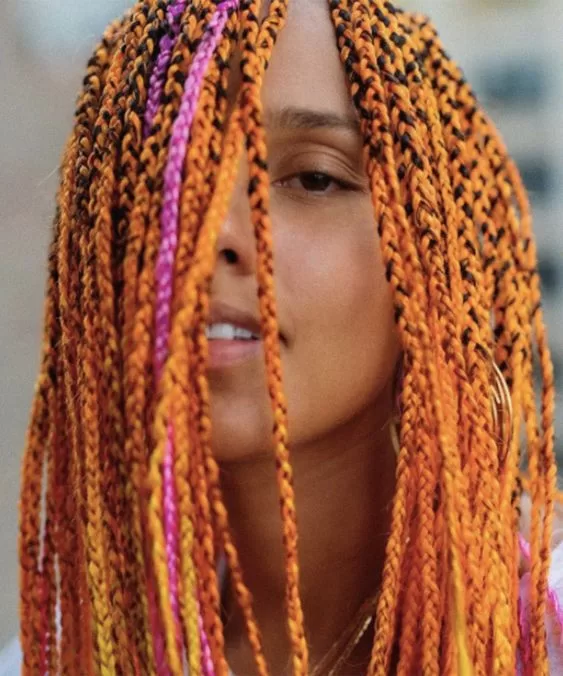 The perfect hairstyle to rock during the winter.
15. Alicia Keys Hairstyle Braids for Pregnancy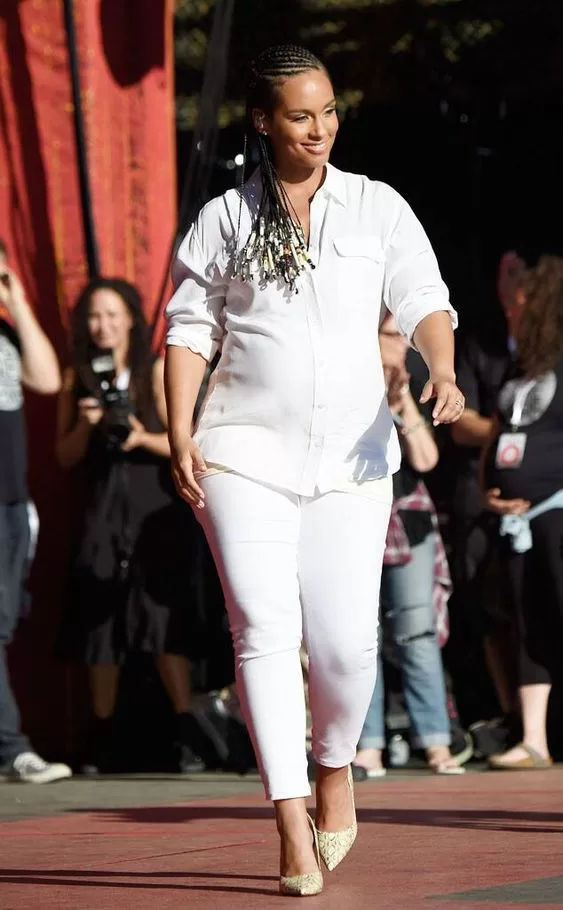 If you're pregnant and want a captivating look, go for this.
16. Alicia Keys Short Hair: Using Fulani Style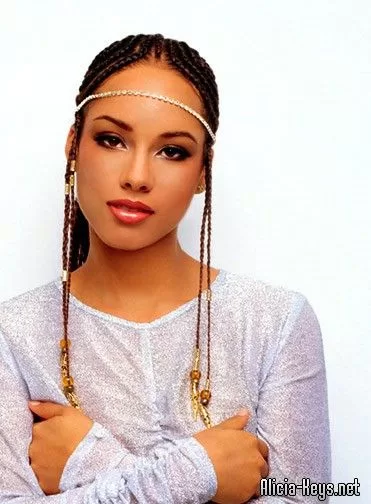 Fulani braids mean cornrows braided into a specific pattern like this, which started with the Fula people.
17. Mini Cornrows with a Zig-Zag Pattern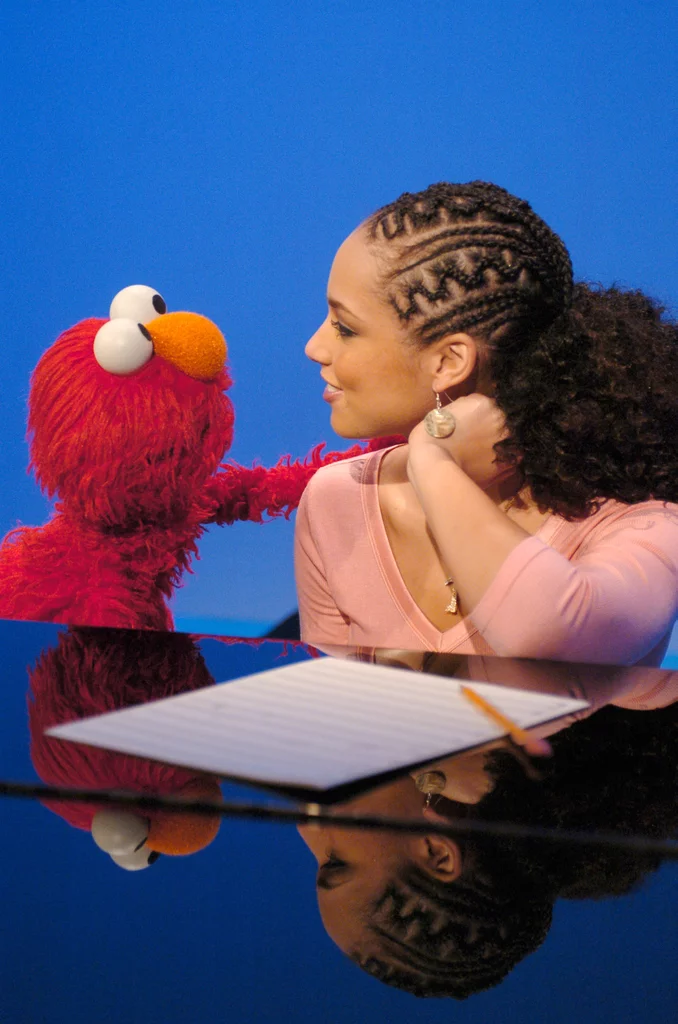 Here, the star combined her two favorite styles, and it came out well.
18. Alicia Keys Braids with Messy Bun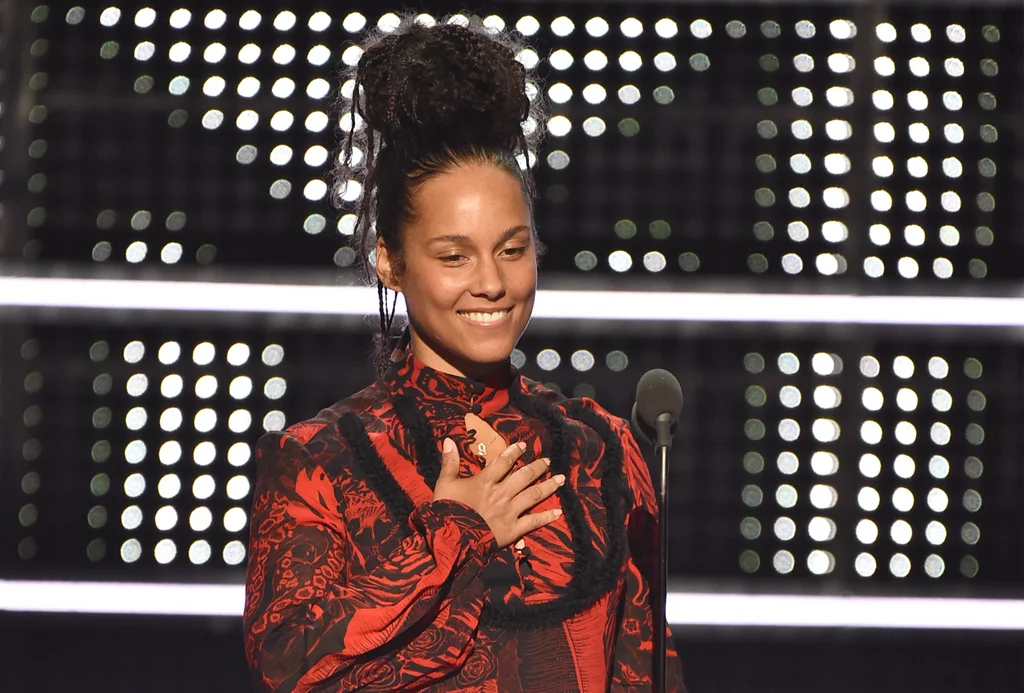 This one goes out to lovers of plenty but messy hair.
19. Alicia Keys Braids Hairstyles with Bun and Side Cornrow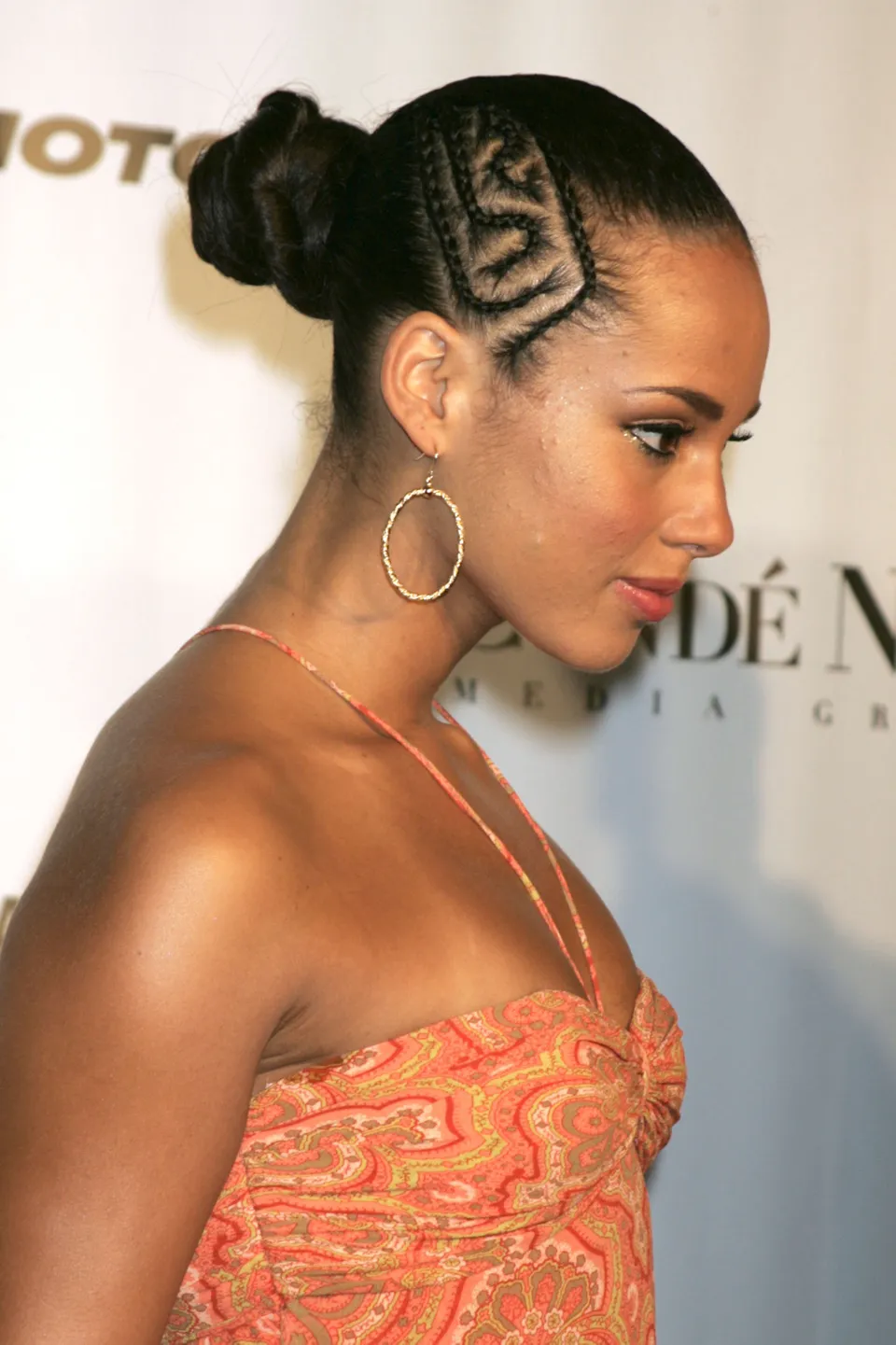 Look simple but classic for the occasion.
20. Braids + Undercut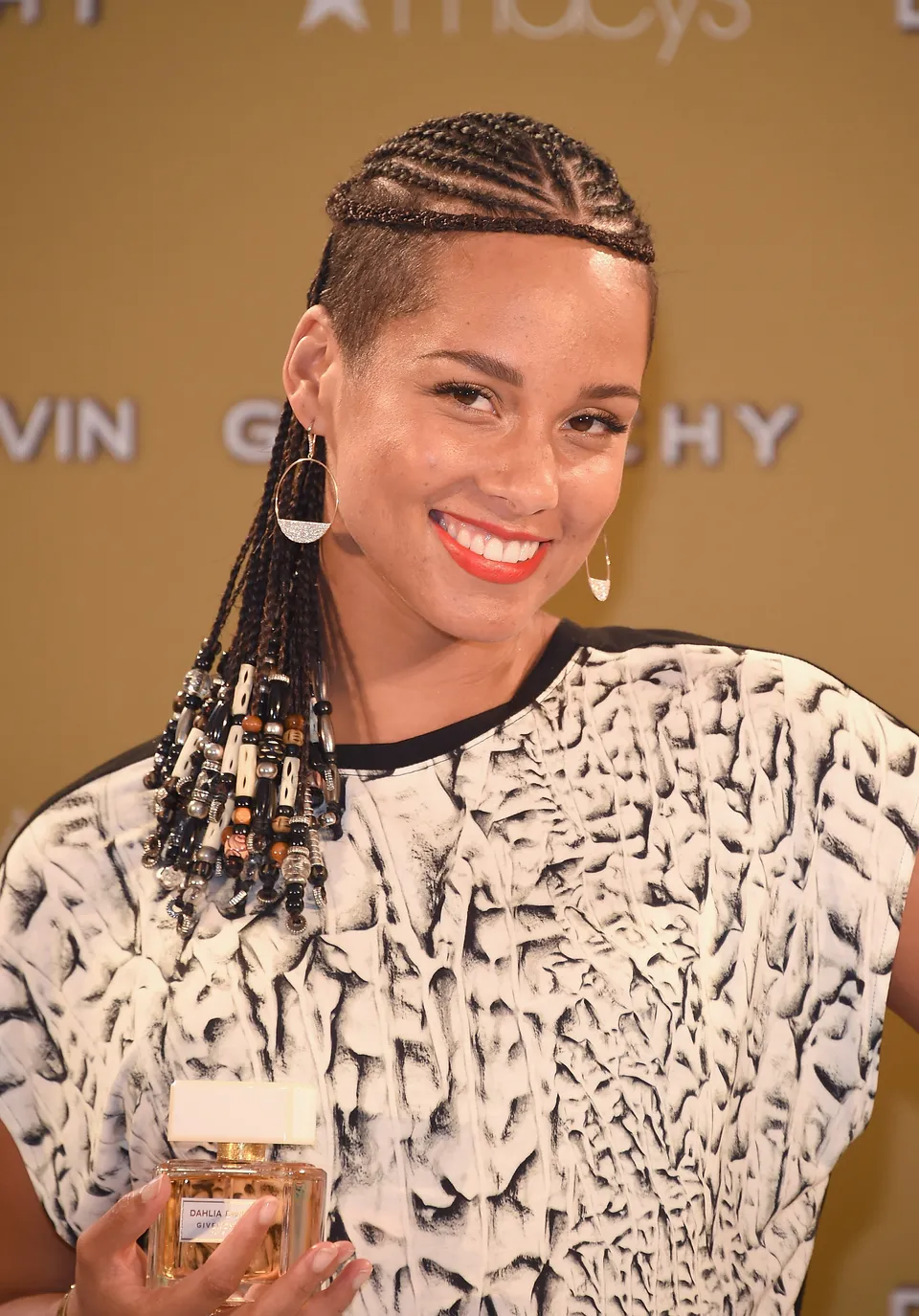 Alicia has something for fans who loves cuts and braids.
21. Bejeweled Braids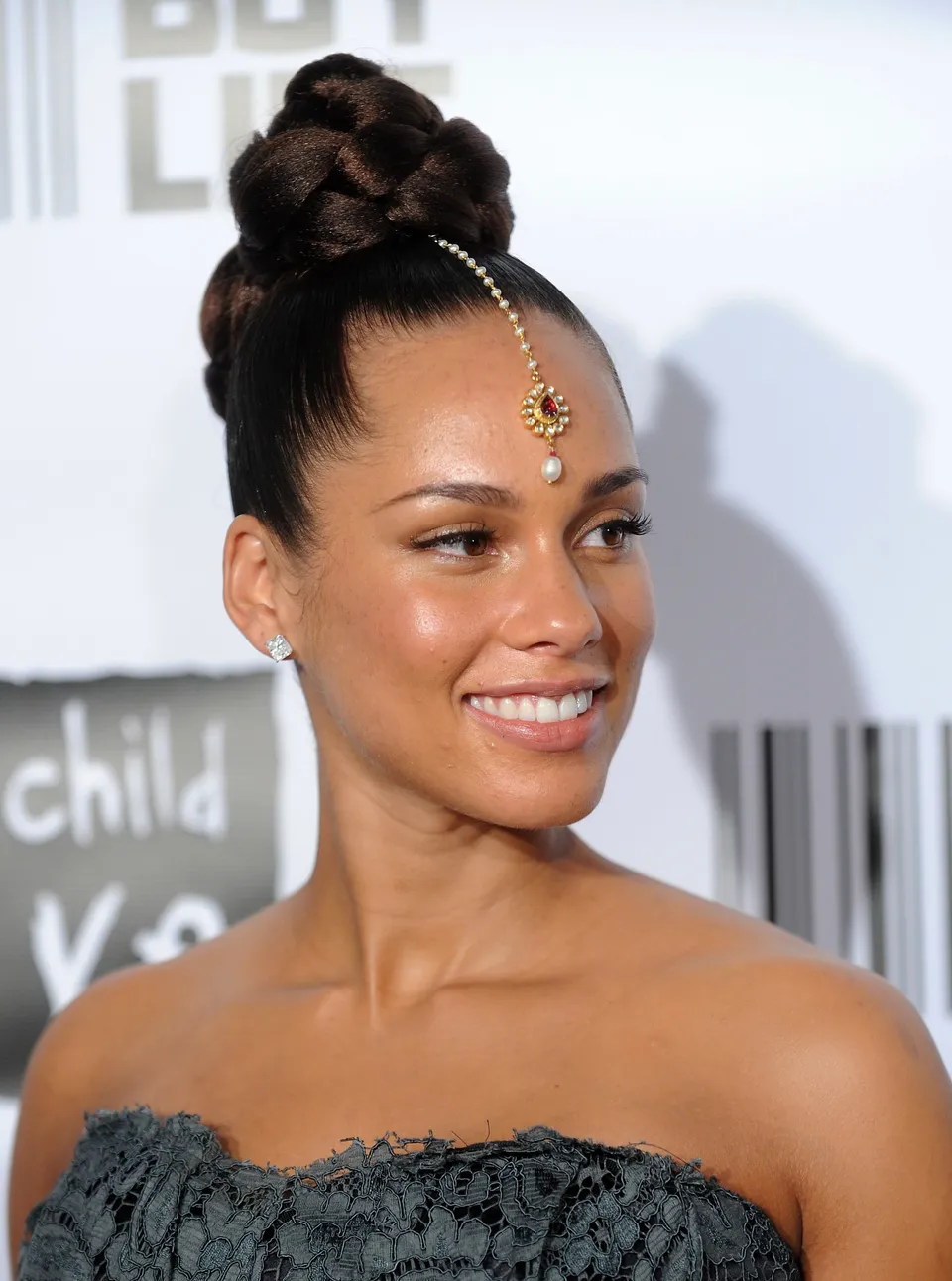 They packed the braided ponytail into a bun with a single jewel in the middle.
22. Alicia Keys Braids Hairstyle with Mini Cornrows
A partial cornrow on the side with glossy, loose curls.
23. Beautiful Cornrows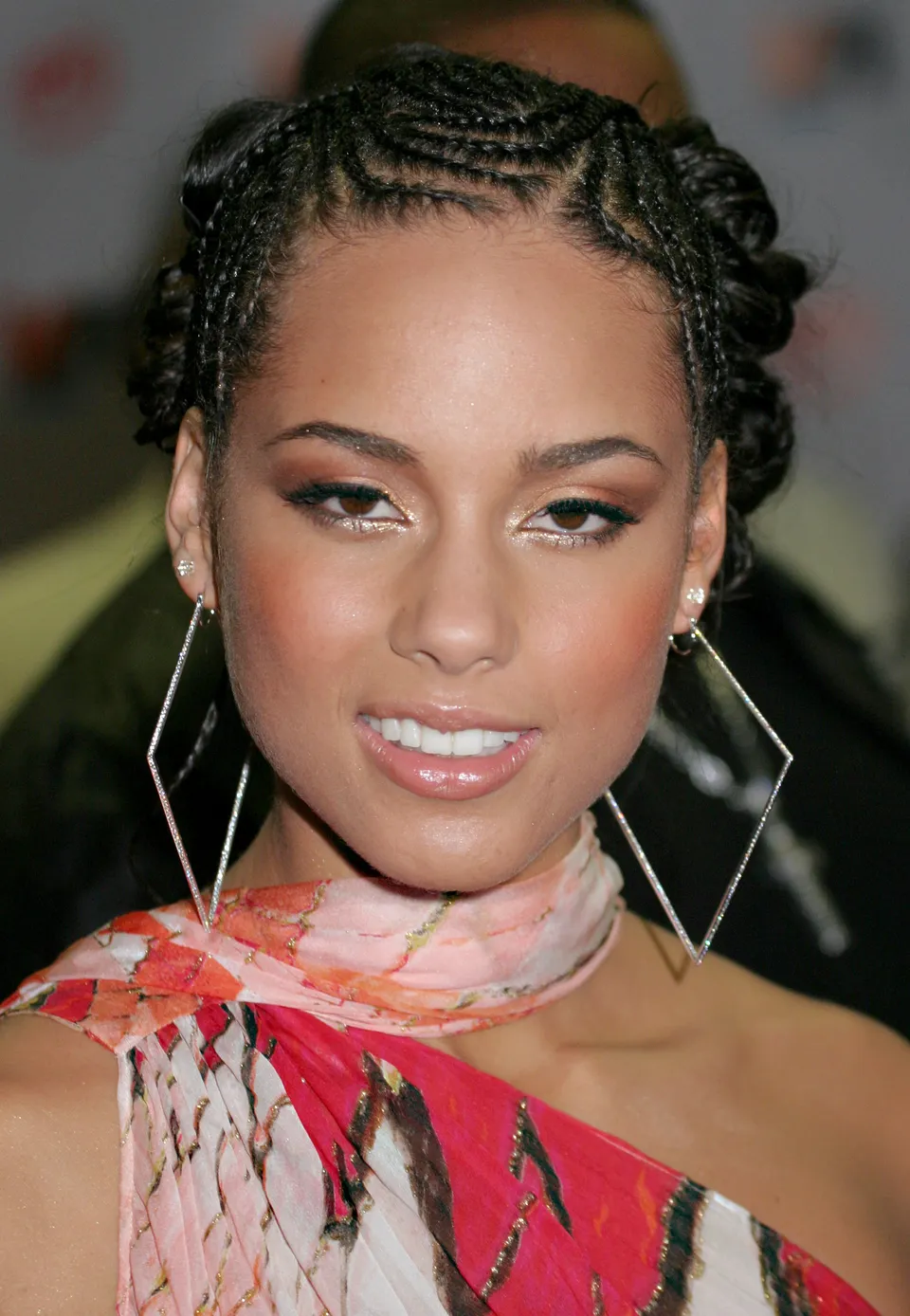 They create thin cornrows in a twisted pattern where the tips of the hair are left free to create a bun in the back.
24. Alicia Keys Braid Hairstyles with a Stitch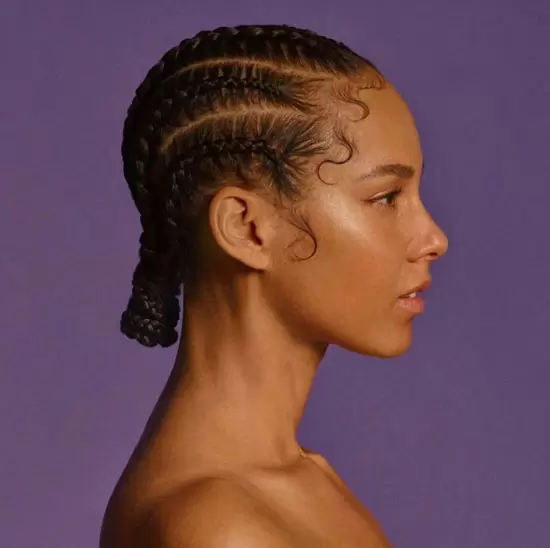 A stitch braid ending with a braided bun
25. Four Braids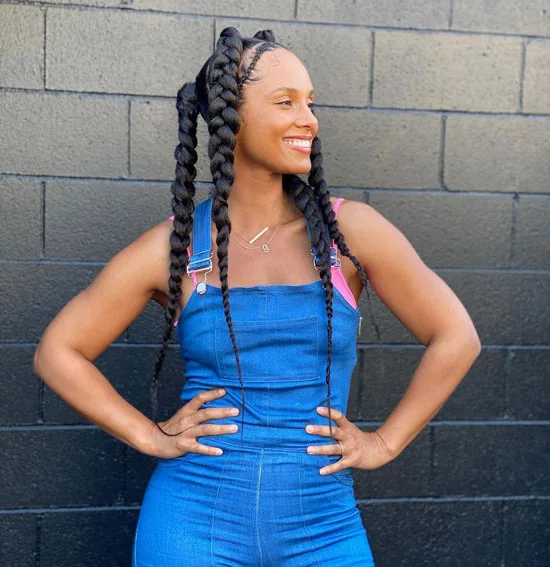 It's time to switch up your braid style by trying out these big braids.
26. Alicia Keys Short Hair Fulani Braids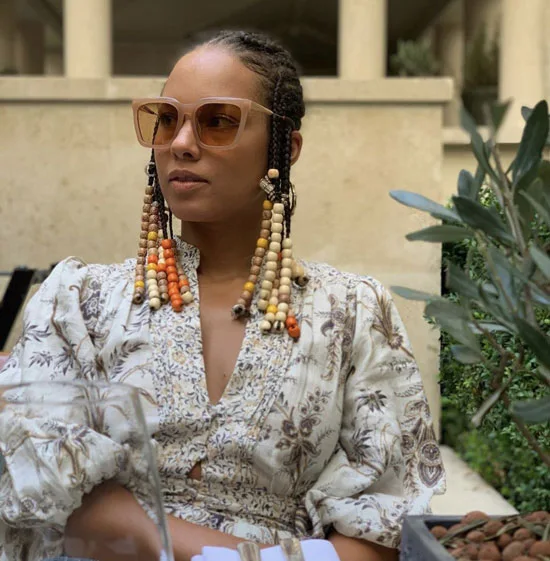 This is dedicated to every Fulani fan of Alicia.
27. Rhinestone Braids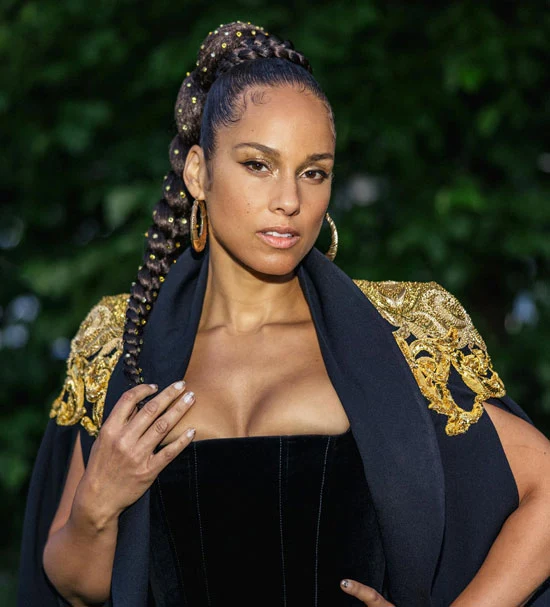 A three-strand ponytail with a touch of glamour
28. Braided Bubbles
One of the many times the diva has shown she's a queen of braids
29. Alicia Keys hairstyle: Braids using a side-Swept style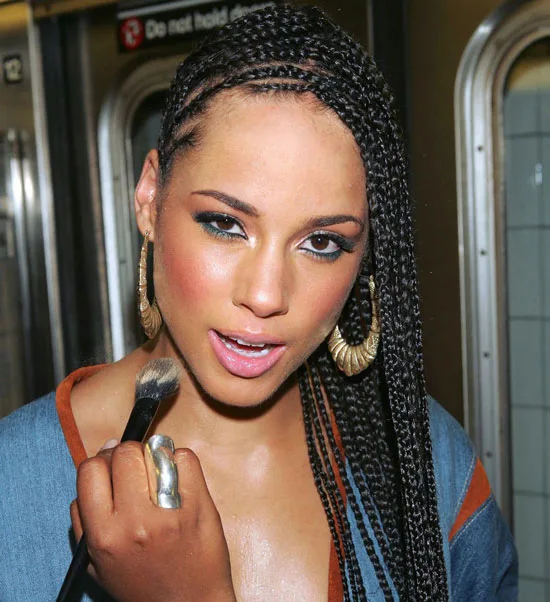 If it's a long cornrow, then let it be with this side-swept style.
30. Beautiful Braids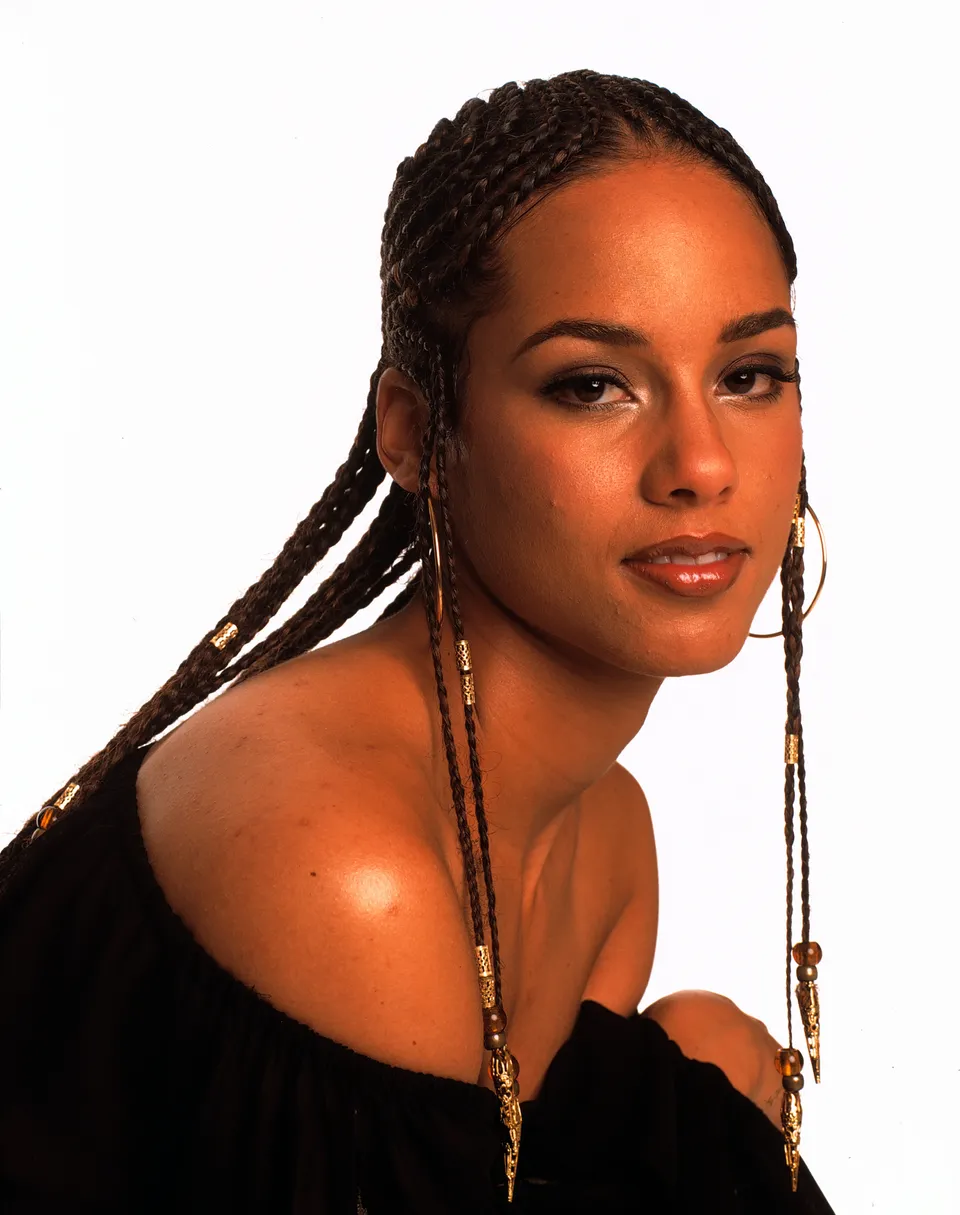 They're not just beautiful. They're simple to recreate on lazy days.
31. Braided Beads with a Cord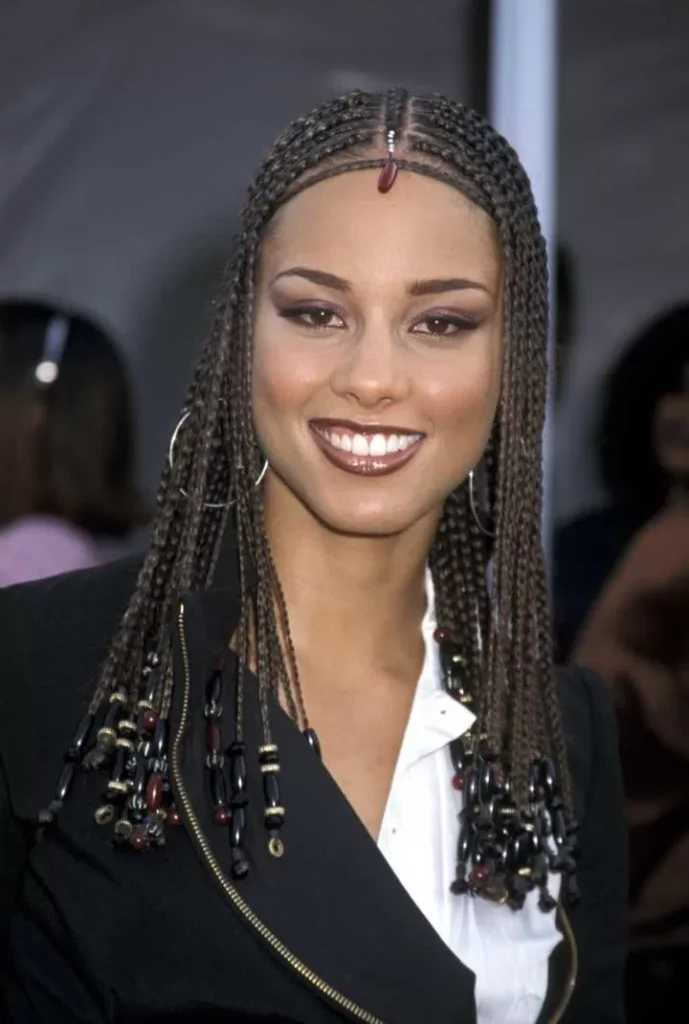 There's a braid in the middle and a cord tied around the head, paying homage to the culture.
32. Alicia Keys Braid Hairstyles Using an Orange and Purple Combo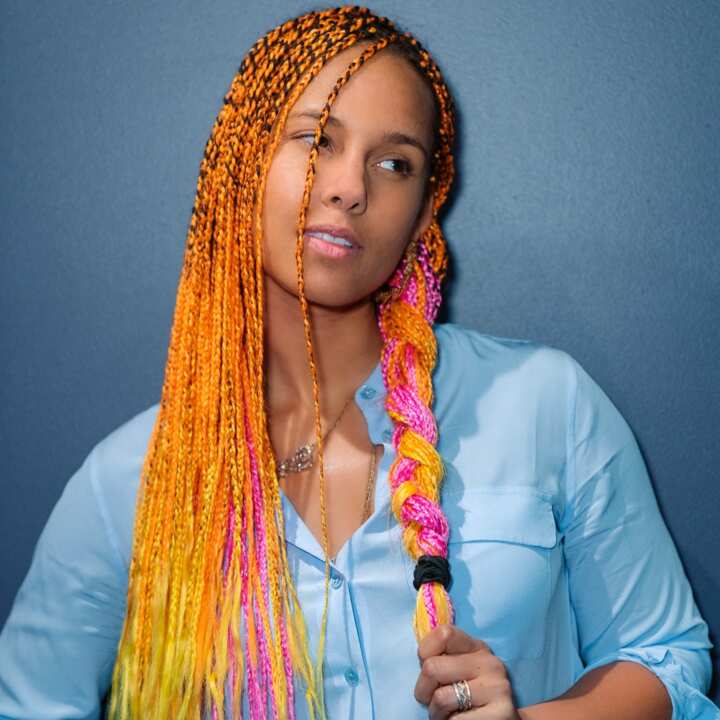 Look stylish all the time.
33. Alicia Keys Hairstyles Braids and Voluminous Curls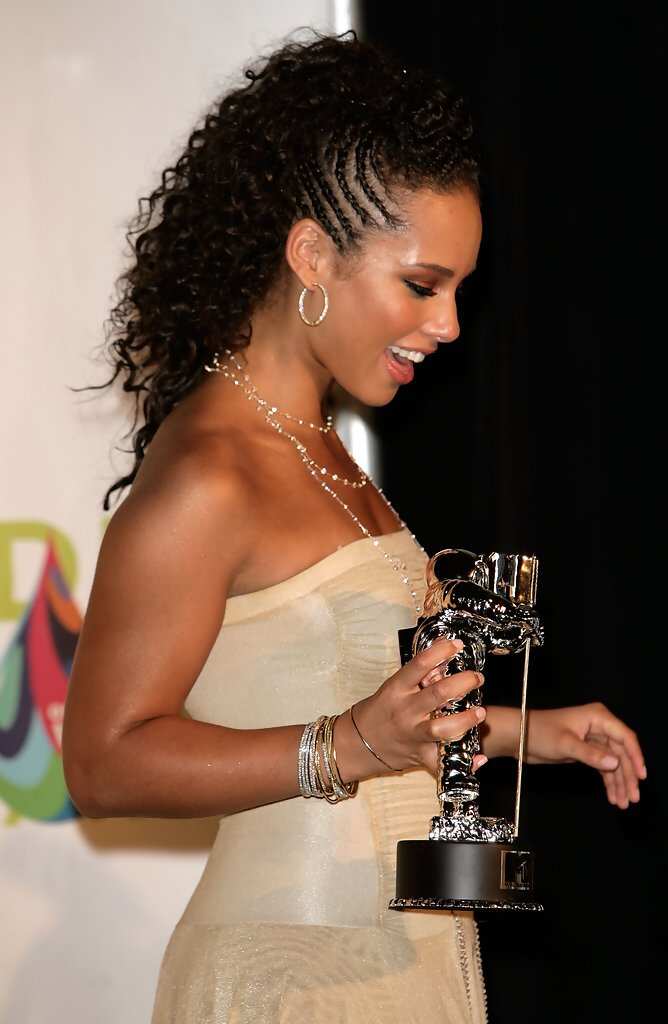 You don't need to wear a crown to be a queen; recreate this.
34. Signature Braids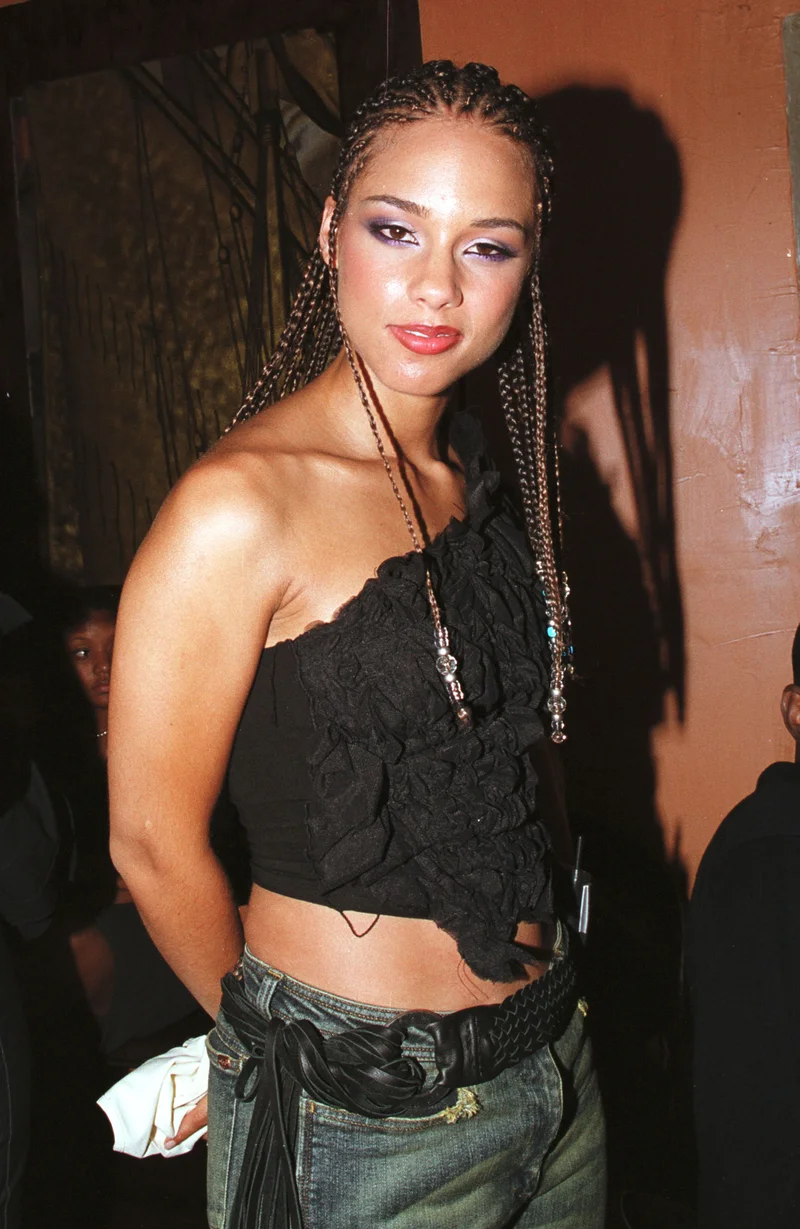 Either you call them two-step braids or signature braids.
35. Wavy Patterned Braids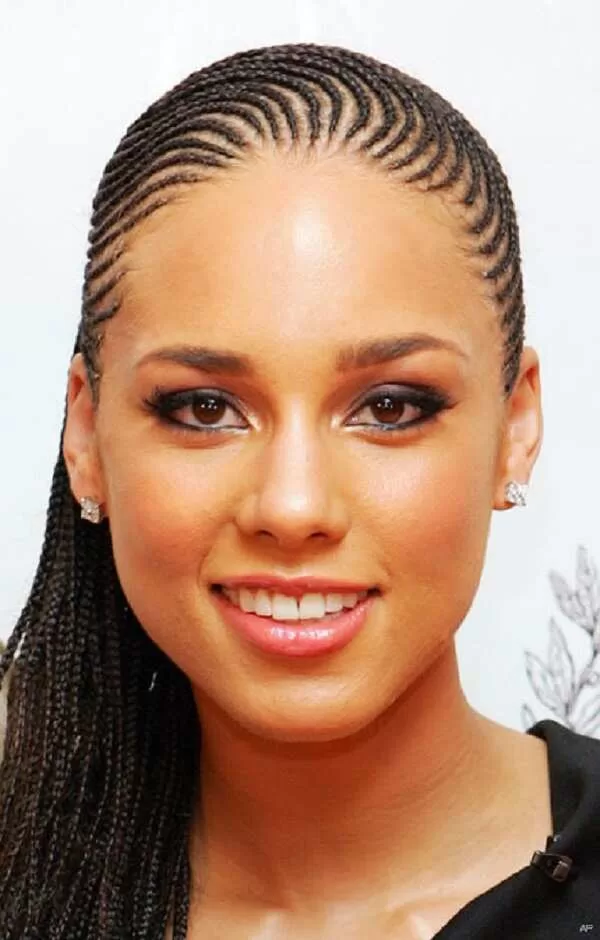 Behold neat, wavy-patterned braids well-suited for that formal function.
36. Tiny Cornrows Braided to the Side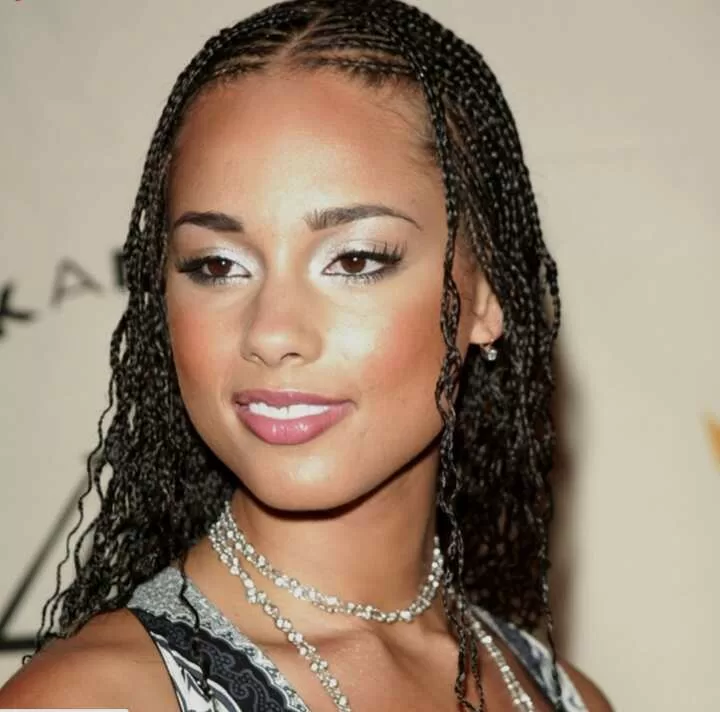 For your hair's health, it's necessary to make a protective braid style like this one. 
37. Alicia Keys's Hairstyle with Red Beads
Look all dressed up for the red party by adding red beads to your braids 
38. Long braids with a bandana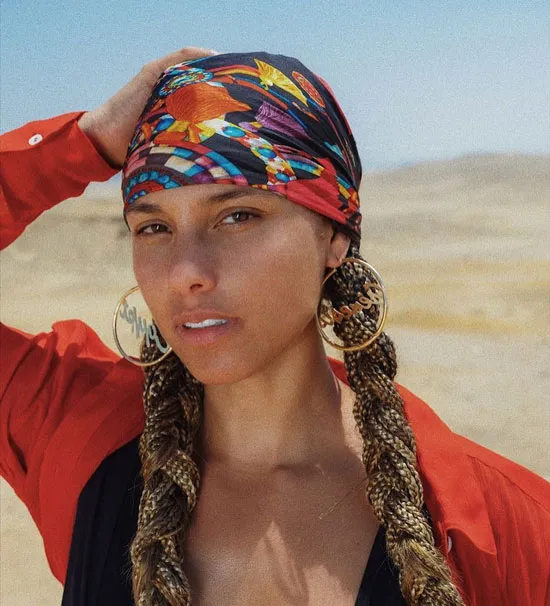 You can switch to a baddie or cute bandana when the braids are getting old.
39. Alicia Keys's Braids and Curls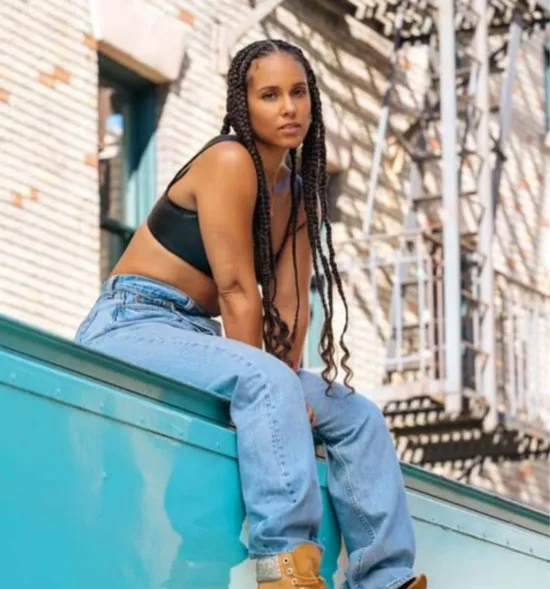 It's braided with curls, but the best description is "braids with tied and untied styles."
40. Alicia Keys Hairstyle with Metallic Beads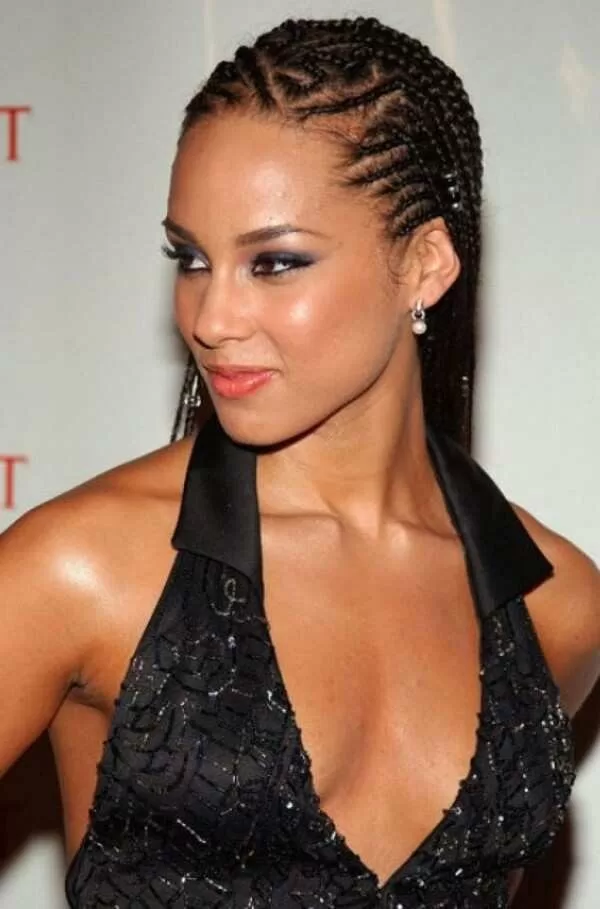 Confuse them and leave them wondering "how".
41. Braided Pigtails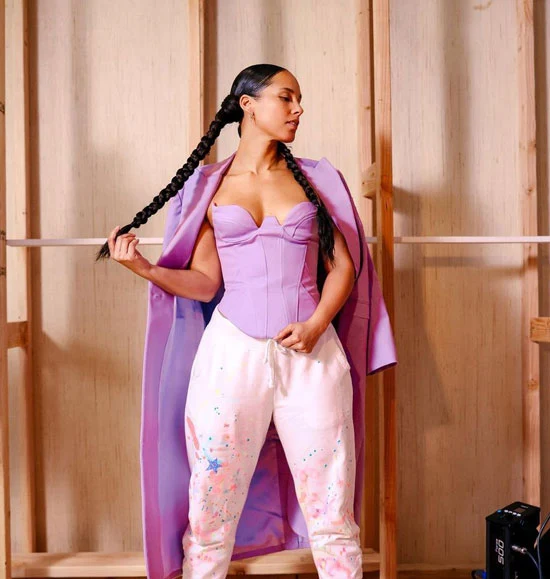 Create this with gold hair rings.
42. Alicia Keys Braid Hairstyle for Curled Ends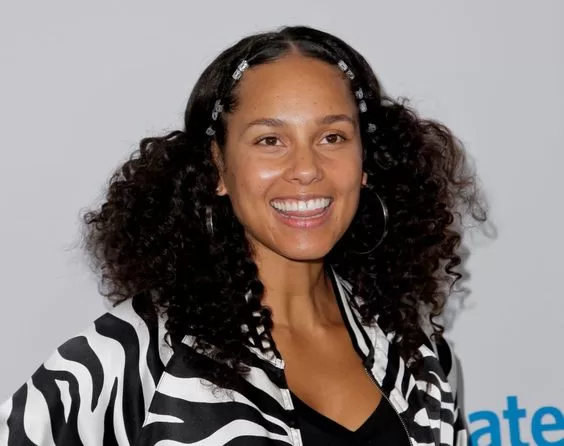 Make your face fuller and bolder with this hairstyle.
43. Alicia Keys's Big Braid Hairstyle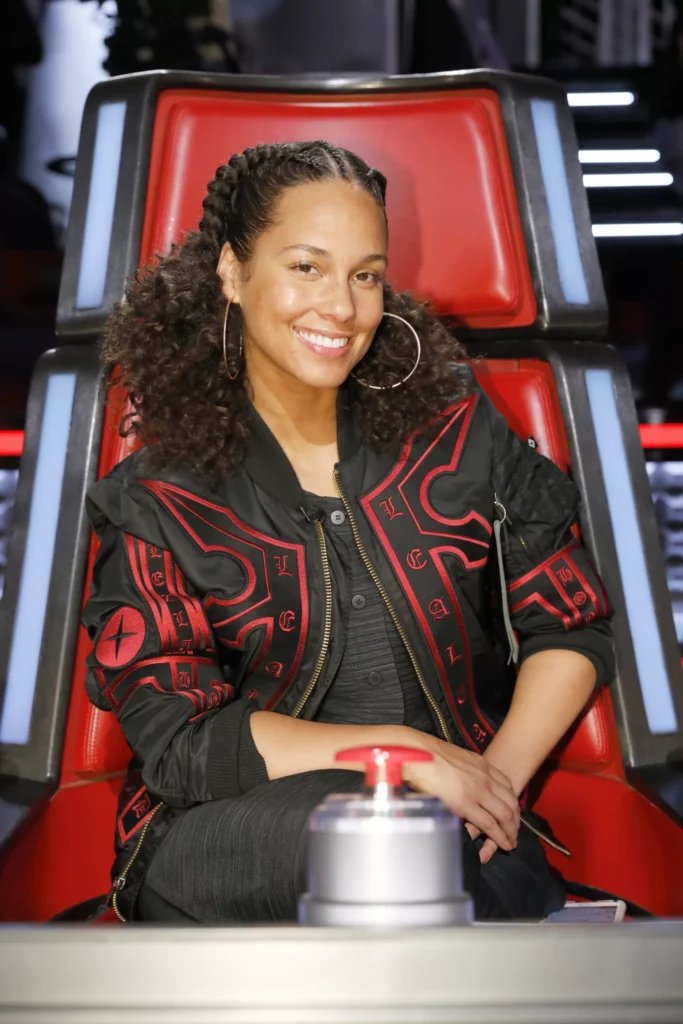 There's no better way to show up for that MBA competition.
44. 90s Fashion Braids
This is an old hairstyle, but, regardless it'll give you a superwoman look like this.
45. Signature Braids with Two Color Combination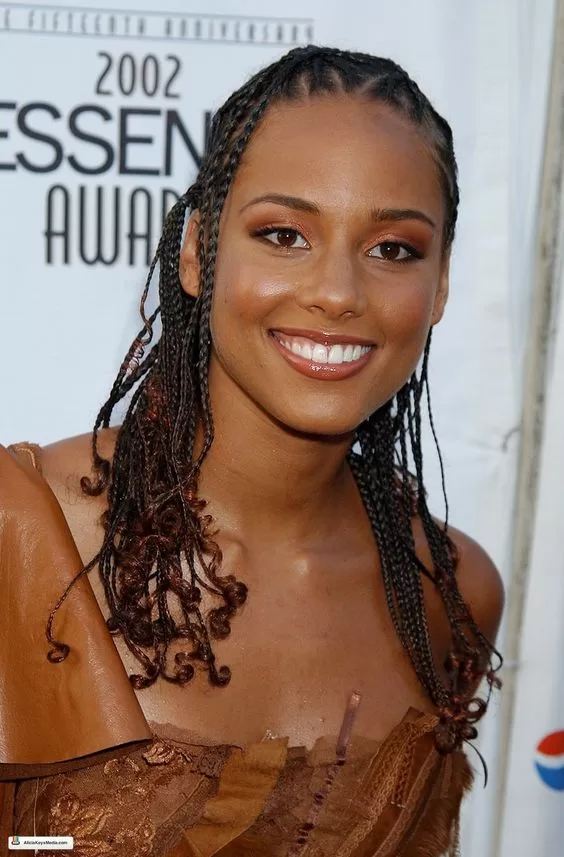 Look ravishing for the occasion, not forgetting to add a beautiful smile.
46. Alicia's Braids for a Cover Girl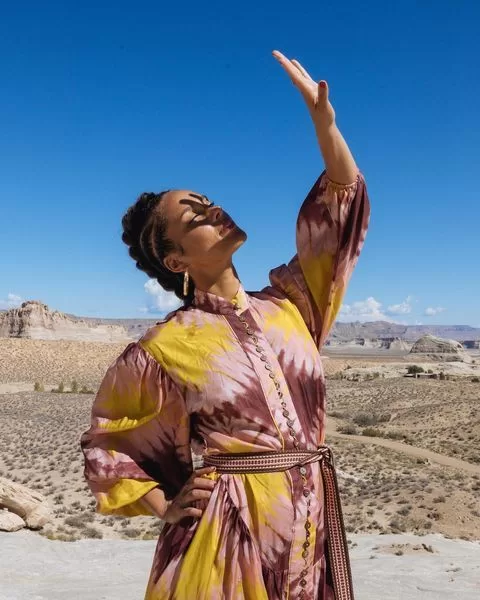 It's braids like this that made the superstar stand out as a cover girl for those magazines.
47. Alicia Keys Hairstyles Braids for Teenagers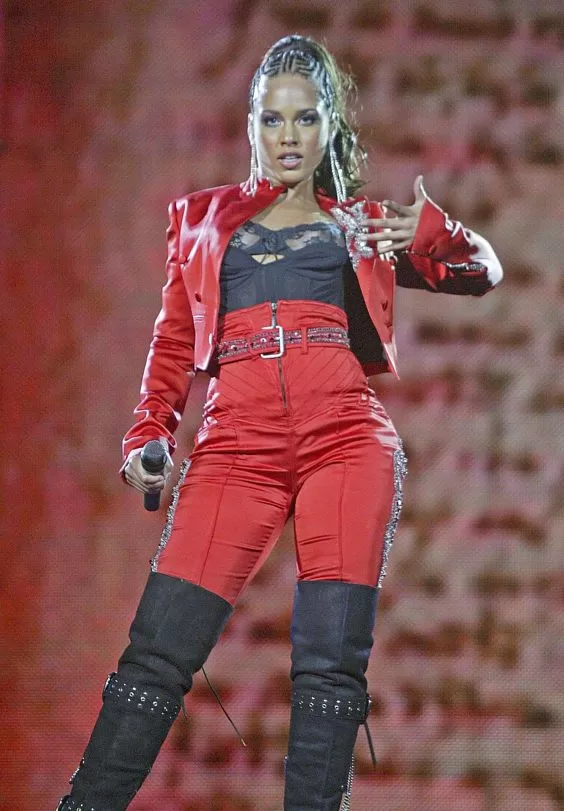 If you're a teenager who's a fan of Alicia Keys, this is for you.
48. Pinup Braids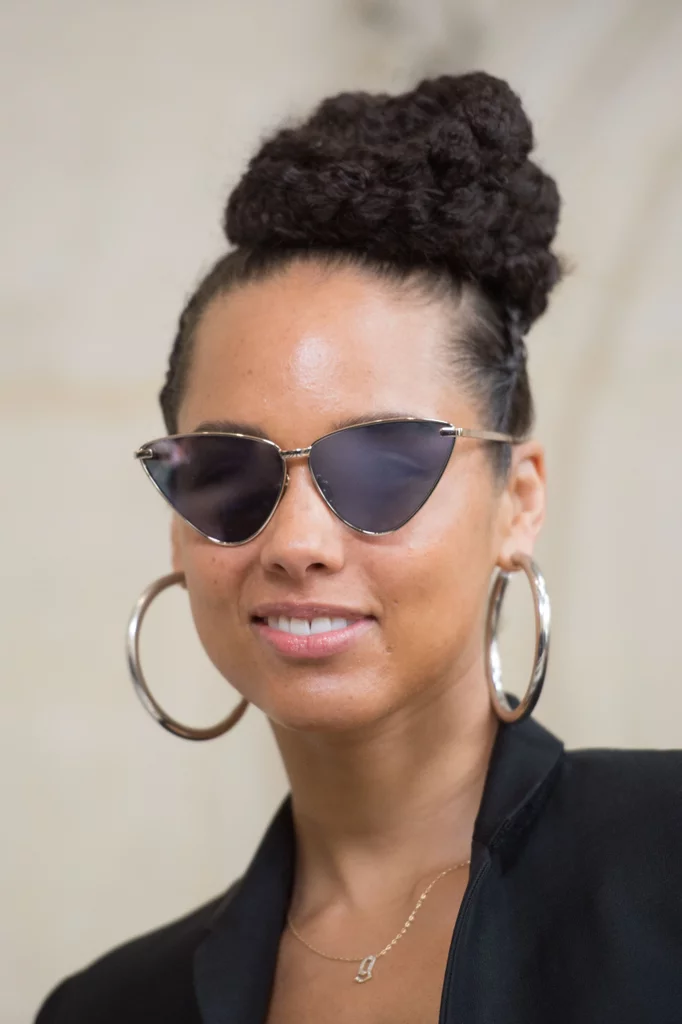 This is how you look when you're on your way to a musical concert.
49. Alicia Key's Zip Ties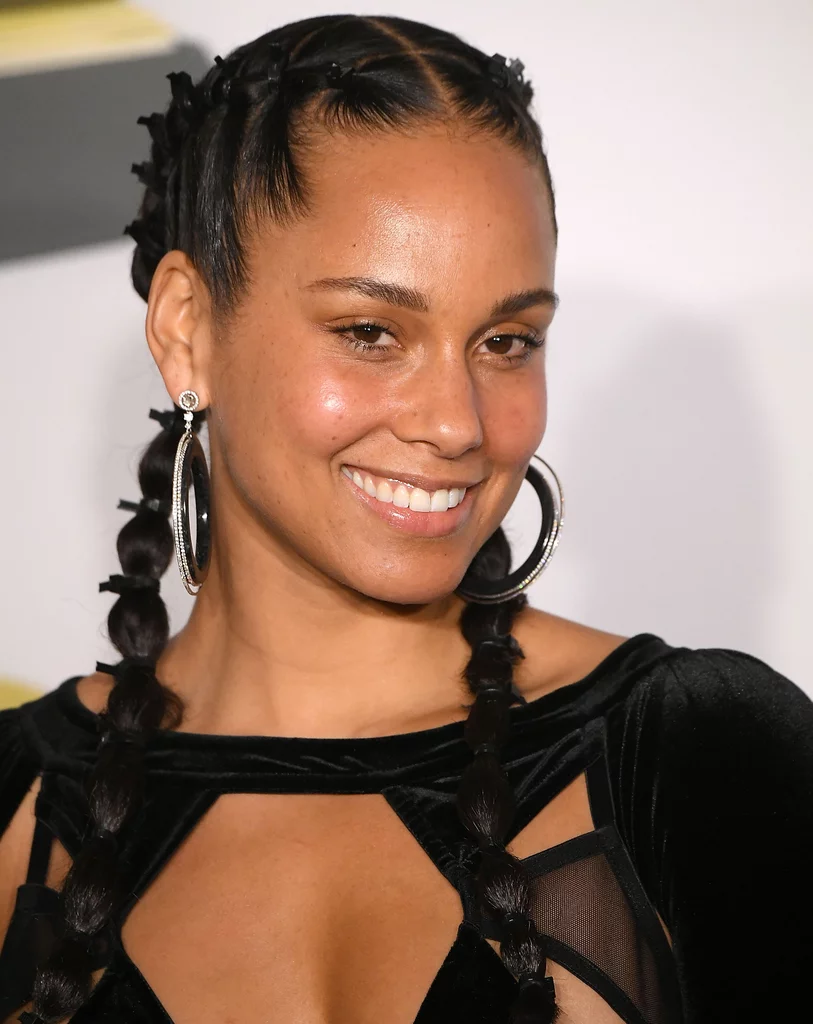 This is how I'm looking; simple but elegant for the dinner date.
50. Alicia Keys Hairstyle Braids for Mixed Combo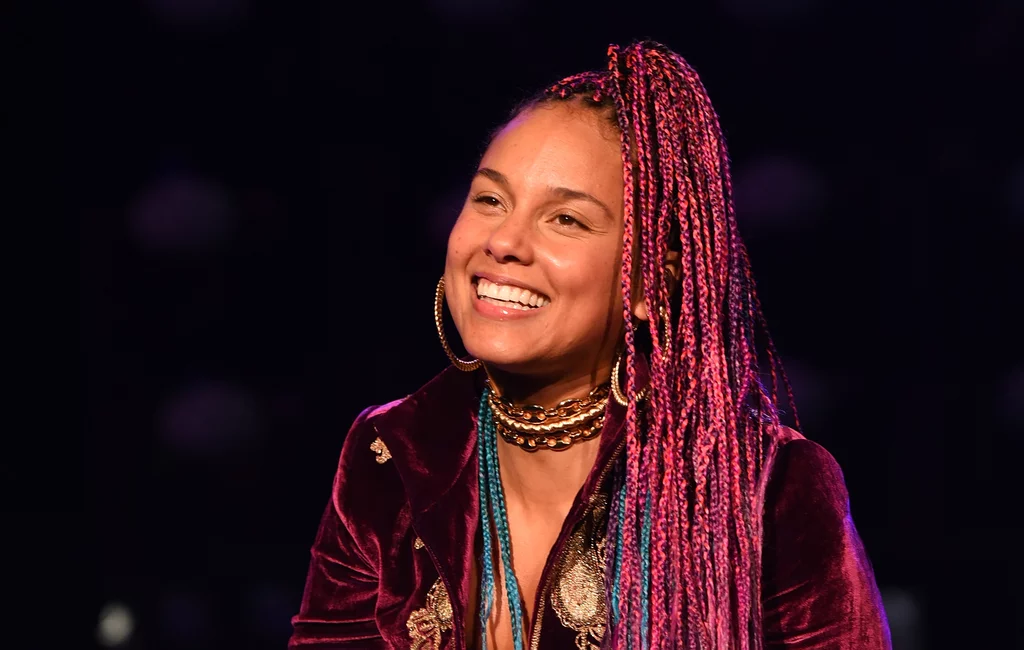 Going for this style is okay when you want to take a break from makeup.
51. Ponytail Braid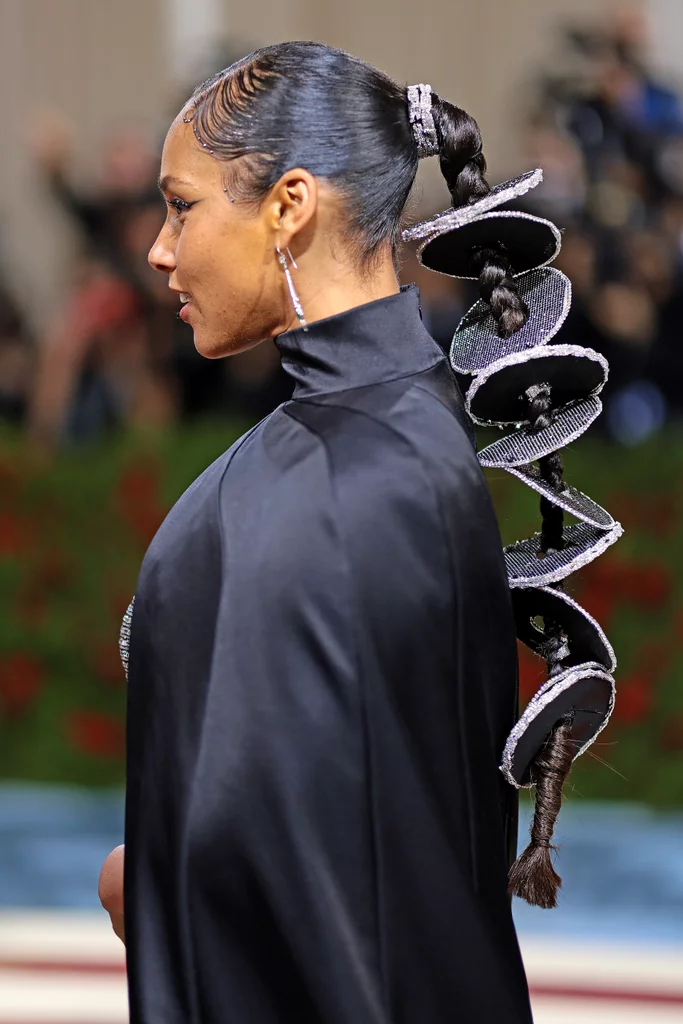 She is not your regular ponytail girl!
FAQs
1. What's Alicia Keys' Hair Type?
Alicia has curly hair, it's between curly hair types 3b and 3c.
 2. Does Alicia Keys only rock braids?
No, the rock star rocks bangs, straight hair, and finger waves. Perhaps you are not a fan of braids. You can check out these other styles online.
Conclusion 
Dearest fans and lovers of Alicia, here are the best Alicia Keys braid hairstyles. Pick your favorite that suits your face and let the most professional hairstyle braid it for you to be one with the superstar in spirit.