100+ Long Haircuts and Hairstyles for Long Hair in 2020
If you are like most women and had long hair almost all your life or just started growing it out, you probably wonder what types of long haircut and hairstyle are in trend this year so that you don't get bored with it. 
Unlike short hair, long hair allows countless possibilities and also makes you look healthier according to the most recent studies. It will also allow you to style it according to the mood and play with its length, so take a look in this article and choose from over 100 new long haircuts for women.
We paired most of the haircuts with the hairstyles that match them below, so you can pick easily which category you fit in, with the current long haircut and hair color, or help you decide on a new one depending on the hairstyles that are most appealing to you. If you want a quick styling for those pretty locks you can also check these beautiful and easy hairstyles for long hair.
I. Hairstyles For Long Straight Cut Hair
1. One Sided Long Straight Hairstyle
A classic when it comes to wearing your long hair casual, this look is all about the natural length of straight hair. You can obtain it by straightening it with a flat iron or combing it really well and just arrange it on one side of the top of the head using a thin comb.
2. One-sided Straight Long Hair With Massive Volume
This hairstyle is suited for women with natural thick long hair, but you can also get this type of volume for your mane by using a blow dryer and styling foam right after shower and a curling iron to give a bit of shape to the hair after drying it and combing it on one side on the top of head.
3. Sleek Long Hair With Wavy Styling
Suited for more special occasions, this elegant hairstyle accentuates your facial features and makeup by making the hair look very sculpted and shiny. Comb it really well before you style it with a bit of gel and fixating spray or after you ran the flat iron through it a couple of times to create soft waves that follow the back of the head. Steal all the looks with this haircut for long hair!
4. V-shape Straight Long Hair
A V-shaped haircut will help manage the split-ends on your long locks quite easily and it is also a nice variation to the straight-cut look, giving your hair a more fluid, sleek aspect. Try this haircut for long hair when you want to refresh the look without losing the length.
5. Long Straight Blonde Hair With Strawberry Highlights
When you have long blonde hair you can play with the color so as not to change length by highlighting some thin strands of hair with a different color. This look below can be obtained by coloring parts of the hair with a different shade of strawberry blonde and combing it over your forehead.
6. Smooth Straight Haircut for Long Hair
For those of you with stick-straight hair, you can straight it even more and apply a shinning oil for a glamorous look and part the hair sideways.
7. Wavy Side Ponytail for Straight Sleek Hair
Side ponytail is a simple but chic hairdo that you can obtain by pulling the hair in one single ponytail and then make the top of hair really sleek by applying hair gel.
8. Long Ginger Hair With Blonde Highlights
This is the reverse version of the previous hairstyle. It features a darker color of reddish ginger for the main part, combined with a lighter shade of blonde in front. The variations are infinite and this hairstyle is great for a summer look.
9. Mermaid-like Copper Highlights for Straight Long Hair
A beautiful copper shade of paint for your hair will really highlight the color and give an elegant shine to the tresses.
10. Back Knotted Dark Pink Balayage for Long Straight Hair
These pretty pink balayage will be enhanced by tying your hair in a knot at the back of the head and letting the rest of the hair free fall.
11. Amped Up Ponytail for Long Hair
Simply make a ponytail at the center of the back of your head then pull a different hair strand over it ant tease it really well for an amped up look.
12. Messy Space Buns for Long Hair
If you' re feeling playful, try making two different buns at the back and pull some hair strands out for the messy effect.
13. Messy Side Ponytail for Long Hair
This one is quite easy, just make a side ponytail and then mess with the rest of your hair for a casual but elegant look.
14. Long Brown Hair With Soft Curls And Subtle Balayage
Color is everything when you have long hair so you can play with the shades by trying a balayage technique at the hair salon and add some soft curls on the end of the locks for a romantic style that will enhance the different colors of long hair.
15. Single Ponytail with extra-volume for Long Blonde Hair
This hairstyle is also a classic one, but with a little twist and it can look fabulous no matter the color of hair. We all know how to make a single ponytail and it is a very practical look too, but if you want a "Wow!" effect, you can tease your hair really well with your hairbrush before you tie it up, tease it again after you did and then use a strand of your own hair to cover the hairband you used and add a bit of hair spray to fix it in place.
16. Long Blonde Hair with Hollywood Curls
As glamorous and refined as it looks, this hairstyle is very easy to get, the only thing needed being a curling iron to make the ends a bit wavy at the back for a subtle feminine touch. Keep the rest of the mane finely combed on the back and enjoy the final result.
17. Grey Hair With Yellow Ombre Waves
This style is particularly beautiful due to its original mix of color that will really make you stand out in the crowd: a grey hair with yellow highlights styled with a rotating hairbrush. A very beautiful combination of shades that will look gorgeous no matter if wearing curls, waves of simply straight.
18. Long Straight Blonde Hair Up do With Soft Waves
A very glamorous hairstyle, suited especially for women with thin hair, this half up-do will give your mane that extra-volume you want, with an easy fix. All you need to do is tie the top-side of hair with a hairband and cover it with a strand of hair, then tease it up really quick. The front part will look very sleek and elegant while the back will be free-falling and voluminous. Best of both sides!
19. Long Stick -Straight High Ponytail Hairstyle
This hairstyle is so popular after Ariana Grande picked it as her iconic look, that we might as well call it after her. The hair is straightened really well and afterwards, pulled up in a ponytail and covering the hairband with a hair strand. Make sure to use a bit of gel or hair-wax to stick all the baby hair on your forehead on top of the rest. And remember to tease the ponytail a little to give it some extra volume at the top of head.
20. Low Messy Hair Bun for Long Hair
Hair buns are very feminine and practical when you have a busy day so this look is a day to day favorite. Make sure you gather all your hair in a loose ponytail at the back of your head, close to your nape and then simply pull some strands out for a messy look. You can also pull some strands from the temples to frame the face.
21.Prom Up-Do with Messy Strands for Long Blonde Hair
For those special occasions in life, try a messy bun with hair strands intertwining all over it and falling over the shoulders.
22. Swirling Half-up Half-down Long Hairstyle
If you want both style and freedom to move your head, opt for this half-half up-do which can be obtained by creating a little swirl in the back, using strands from your crown and letting the rest of the hair free fall.
23. Rainbow Colored Spacebuns with Braids
This gorgeous colors are really fully displayed with the help of two braids at the back of your head pulled together in two different spacebuns.
24. MoonBuns for Straight Long Hair
A variation of spacebuns, moon buns are easier to make by only pulling half of the hair up in a bun and letting the rest free fall.
25. Scarfed Ponytail with Extra Volume Hairstyle
An extra-chic and voluminous hairstyle, this one is a very easy way to add some style to the classic ponytail you usually rock! Simply look for a colorful head scarf in the wardrobe or improvise using a handkerchief that then tie around your hairband and make sure you tease your mane really well for a massive volume!
26. Messy Bun Hairstyle with Headband
A Victorian inspired look, this hairstyle is very elegant and can be obtained by pulling your hair in the back and twisting the front locks. At the end secure them with an adorned headband.
II.Hairstyles for Straight Hair With Bangs
27. Long Black Hair With Colored Bangs Hairstyle
Bangs are a really quick and easy way to change the appearance and can help vary your hairstyles when you have long hair. If you really want to make a statement you can opt dying your fringe with a different color, a bright shade of red and the rest of your hair will remain black so that it stands out even more!
28. Long Hair With Straight Framing Bangs Hairstyle
If you like to keep it classy and simple, you can opt for a framing fringe for long straight hair, that will help manage the length of your mane easier and vary the hairstyles.
29. Long Ginger Colored Hair With Thick Bangs
Bright colors look great with long hair because they really make a visual statement and don't need much else to catch the eye. If you want to make a change, dye your hair in a ginger-shade and add a thick fringe to the haircut. It also suits women with thin hair because it adds volume to your mane and helps it look fuller, healthier.
30. Long Wavy Hair With Straight Bangs and Up do
This one might remind you of Amy Whinehouse' signature look, except it doesn't have that much extra-volume in the back. If you want to rock both half-up, half-down look, you can tie the hair or put clips on it at the back and make sure you comb the rest of it letting fall down to the shoulders.
31. Long straight blonde hair with thin straight bangs Hairstyle
For a delicate appearance, cut a short, thin, semi-transparent fringe above the eyebrows, so as no to cover fully the forehead with it. It will help you change looks but without being very dramatic.
32. Thick Straight Short Bangs for Long Straight Hair
For those of you with Rapunzel's hair, opt to create a contrast with a really short fringe cut at the half of your forehead.
33. High Ponytail With Straight Bangs Hairstyle
This hairstyle really makes your fringe the center of attention so make sure is freshly cut and styled with a flat iron.
34. Long Wavy Hair With Asymmetrical Bangs
For this haircut and style you need to be bold and dare to make your bangs of different lengths. It is also needed to shape your locks using a rotating brush.
35. Blow-dried Voluminous Long Hair with Straight Bangs Hairstyle
As fabulous as it looks, as easy it is to get this hairstyle. Simply blow-dry the hair and style your bangs so as to frame the forehead.
36. Layered Long Hair with Long Fringe Hairstyle
Soft waves for a long fringe that will intertwine with the rest of your locks to give a sweet allure to the whole face and enhance hair volume.
37. Long Thick Fringe for Long Blonde Hair
The lengths of the bangs adds fullness to this hairstyle and is what makes it stand out. Also you can add a little accessory to draw attention to the haircut.
38. Half Ponytail for Long Wavy Hair
As easy as it looks, this hairstyle is great for long hair either you have a fringe or not. All you need to do is tie the top of hair in a high ponytail and make some soft wavy curls using a curling iron for the rest of the hair.
39. Long Straight Fringed High Bun For Long Hair
A quick but very stylish hairstyle, this fringe looks best when you straighten it with a flat iron to frame the face.
40. Half Bun With Thin Fringe for Long Hair
Just tie the hair from the top of your head in a little bun while leaving out strands of your fringe and you're ready to go!
III. Braided Hairstyles for Long Hair
41. Long Braided Low Ponytail With Messy Locks
For this look simply braid a single ponytail at the base of your nape, not very tight and after securing it with a hairband, pull out some locks but only halfway so that the final result looks messy-chic.
42. Mixed braids with Straight High Pigtails Hairstyle
After you separate your straight long hair in two equal sides, pull it in two different pigtails and secure them with a hairband. Braid two thin braids out of them.
43. Thin Braids with High Simple Ponytail Hairstyle
This one is a bit more complex, first thing needed being the little thin braids that must be really close to the scalp. Halfway through the length of your hair, stop braiding them and secure them with hairbands. Pull the rest of hair in a high ponytail.
44. Boho-style-Braids For Long Hair
This one might need a little experience in braiding or you can ask someone for help with fixating the thick loose braids on the sides of your head after braiding them.
45. Multiple Loose Braids for Long Hair
Starting from the center of your hairline, start braiding a loose braid with thick locks and slowly start incorporating hair from the sides of your temples and then continue until you braided the full length of your hair but only a small layer of hair included. Add little extra braids underneath for an amazing result.
46. Loose Fishtail for Long Hair
Just like the basic braid, the fish-braid is similar, except you need two strands of hair that you start intertwining loosely until reaching the end of your hair.
47. High Braided Ponytail for Long Hair
Ideally you would need a lot of hair or hair extensions to obtain a full high-braided single ponytail but you can also pull this look by messing up a little bit the high-braided tail after you finished it.
48. Double Braided Pigtails for Long Hair
Just like the previous hairstyle this one is similar except you will braid two strands of hair and secure them separately with hair bands.
49. Intricate Double Fishtail Braids for Long Hair
This hairstyle is not for beginners but the final result is totally worth trying. Start by braiding the hair on top of your head in two strands that will meet in the center and afterwards continue braiding the hair in a double fishtail.
50. Half Braided Crown for Long Hair
After creating a crown with two separate side braids, bring the two of them together and tie them with another strand of hair so that the hairbands are not visibile.
51. Box Braids Hairstyle for Long Hair
This afro-inspired look will require a helping hand for sure or you can try a local hair salon to obtain it.
52. The 4-Strand Braided High Pigtails for Long Hair
You will need 4 separate strands instead of 3 for this one. After separating four strands of hair, take the outermost right one, cross it over the innermost right hand and then under the innermost left strand, and repeat the same motion, but from the left to the right. At the end secure every braided pigtail with hairbands.
53. Rainbow Hair Braided loosely
A crazy color requires a more simple braiding technique so you simply need to make a 3-strand braid at the back of your head.
54. Long Tight Double Braided Pigtails Hairstyle
An easy to replicate hairstyle, this look is suited especially when you have really long hair and you want to protect it from heat and damage.
55. Braided Crown with Hairpins for Long Hair
Start by braiding two loose tails on the sides of your temples and secure them with two hairbands. Add hairpins of different shapes for an elegant effect.
56. Half Braided Fishtail for Long Hair
This hairstyle has a bohemian look that is easy to obtain. Start by braiding a thick fishtail and stop halfway, leaving the rest of the hair free.
IV. Hairstyles for Long Curly Hair
57. One Sided Long Brunette Curly Hair
After styling it with a bit of hair-wax, place all your curly locks on one side of the head and let them free fall.
58. Frizzly Bleach Blonde Curly Hair with Dark Roots
If you have a curling iron or even better, if you have the patience to braid all the hair in tiny braids over night, you can get this awesome hairstyle that looks even better with blonde and dark mix of colors.
59. Space Buns for Curly Long Black Hair with Fringe Hairstyle
Gather all of your curly locks in two different buns on the sides of hair and then pull parts of your fringe to the front so it looks more chic.
60. Curly Long Hair with Short Thick Bangs Hairstyle
If you have a natural curled hair than this look is really easy to style but if not, use the curling iron to get a bit of help and recreate this 80's inspired look with messy curls and a voluminous fringe.
61. Retro Curls For Long Hair
For this look is actually better if you have natural long straight hair and you can make the curls using a curling iron in order to obtain a perfect even shape for all of them.
62. Pulled back Headband for Long Curly Hair
There are two main things you need for this hairstyle: fabulous natural curls and a headband to match the event you are preparing for.
63. Curled Hair with Straight Fringe for Long Hair
If you added some curls to your natural long hair or you simply have it that way, this haircut is all about the contrast between the softness of the curls and the straight fringe you can style on forehead.
64. Half Straight Half Curled Long Blonde Hair
This up do is both suited for women with straight and curly hair, the only thing needed being the styling products for the top of the head which will remain flat, while the rest of the hair is curled and free falling.
65. One Sided Curly Balayage for Long Hair
Start by combing all your curls on one side of the head and style it in the front so that you obtain the same glamorous look with plenty of volume.
66. Grey Balayage with Rose highlights for Curly Long Hair
After having a long bob haircut you can style those pretty-colored locks using a curling iron for the back of your hair and play with the different lengths of the mane.
67. Sleek Wet Curly Hairstyle for Red Hair
In order to get this type of curls you will be using the flat iron to create little waves on the length of the locks and apply plenty of hair gel and fixating spray on the top of your head to get that wet-look that gives extra-shine to the hair.
68. High Curly Pigtails for Long Straight Hair
This college-inspired look is really easy to recreate. Part the hair in equal sides, then pull two pigtails that you will later curl and cover the hairbands with a strand of hair.
69. Sleek Wavy Retro Curls for Long Hair
A very elegant, refined hairstyle, this look bases on the natural good look of your hair to give brilliance to the wavy curls.
70. Messy Curls with High Raised Ponytail for Long Hair
Enjoy the full length of the curls with this high ponytail that you can enhance using a shiny hairband and secure on top of head.
71. Blonde Wavy Hair with High Top Hairstyle
Create a straight teased top using a hairbrush and lots of hairspray and fix it using bobby pins hidden under your mane. Let the rest of the hair curls free fall to the shoulders.
72. Long Wavy Voluminous Hairstyle For Long Hair
This look is based on the ability to give it plenty of volume using hair spray and a hairbrush at the roots and then styling the curls to look as messy and fabulous as preferred.
73. Beach Waves for Long Curly Hair
If you have naturally curly hair, this look only requires you to style the hair after washing it and letting it free afterwards. Perfect for a holiday outfit.
V. Layered Hairstyles and Layered Haircuts for Long Hair
74. Messy Long Brown Hair with layers
Opting for a layered haircut helps your hair gain more volume and offers plenty of hairstyles to play with. This look has soft messy waves you can create with a flat iron.
75. Layered Straight Haircut with Long Fringe
This haircut is really suited for women who don't have naturally thick hair because it adds lots of volume to it due to the layers and the hidden fringe that will frame your face and give a shape to the whole haircut.
76. Long Ashy Balayage Hair with Soft Curls
A hair color so special needs long hair to be fully displayed and these soft curls only add to its charm. Keep the rest of the hair straight.
77. Bouncy Curls for Voluminous Long Hair
A perfect voluminous hairstyle for any color really, these big bouncy curls start from the half of your hair and you only need hot rollers or a big rotating brush to shape them and hair spray for fixation.
78. Medium and Long Swiped Back Layers for Brown Long Hair
A double layered haircut, with both medium and long feathered layers that will create a beautiful visual effect when styled properly, in this case, swiped back from the face.
79. Long Layered Hair with Big Curls
Long hair needs layers to look fuller and you can also style it by using hot rollers and create these beautiful big curls.
80. Feathered Layered Ends for Long Hair
This haircut keeps the length of long hair but adds layers to the ends for a feather-like aspect. The only thing needed is straightening it with a flat iron or a rotating brush for a put together look.
81. Feathered Layers for Blonde Hair with Highlights
Subtle swiped-back layers for a light shade of blonde give a very elegant and put together look to the hair.
82. Face-framing Layers for Long Hair
From short layers surrounding the chin to medium and long ones that end at your waist, this haircut is very easy to wear and offers many styling possibilities.
83. Thick Layered Half-Curled Hair with Amazing volume
To get this look you have to focus on the side strands of hair that need shaping using a rotating brush and a blow dry.
84. Tousled Blonde Hair with Long Layers and Curls
A layered haircut is perfect for a messy look you can get by doing a couple of curls and then styling them on one side of your hair.
85. High Ponytail for Layered Blonde Hair
To make the layers of your haircut even more visible, you can pull half of hair on top of head using a simple hairband and then style the rest of your hair as pleased.
86. Bouncy Layers for Red Ginger Long Hair
These subtle waves at the back of your mane will create a beautiful visual effect when moving.
87. Feather Layers for Long Thick Dark Hair
Feather Layers are extremely visible when you have thick hair so you can opt to have them only at the ends.
88. Bouncy Layers for Straight Dark Hair
Get this look by giving a good blow dry to your hair and then shaping it with a rotating brush.
89. Medium and Long Layers for Straight Long Hair with Fringe
The highlight of this haircut is the different lengths of your hair strands and the framing fringe which gives multiple styling options.
90. Sun-kissed Caramel Highlights for Long Layered Hair
Subtle highlights will enhance the caramel shades of your layers.
VI. Hairstyles and Haircuts for Long Wavy Hair
91. Grey to Golden Blonde Balayage for Wavy Long Hair
This is a stylish color that is only enhanced by the waves of your floating hair.
92. Glossy Brunette Balayage for Wavy Long Hair
From darker to brigher tones of brunette this hairstyle highlights the length of your locks.
93. Purple-Pink Ombre for Layered Wavy Hair
A surprising mix of colors, this beautiful ombre looks even better when curled.
94. Ash Blonde Balayage for Brown Wavy Long Hair
Give your hair a good blow dry after washing it and then shape some loose curls and simply secure two strands of hair with a pin.
95. Maple Brown Curled Long Wavy Hairstyle
A very warm color that will soften your features and look great with wavy curls.
96. Brunette-Purple Balayage for V-Cut Long Wavy Hair
Dark and bright purple for your wavy locks will ensure a daring appearance and look great with this V-shaped haircut.
97. Silver Balayage for Long Wavy Hair
Perfect for summer but also for colder seasons due to the metallic silver tones, this wavy sided hairstyle looks very feminine too.
98. Orange Ombre for Brown Long Hair with Short Thick Fringe
This hairstyle will really draw attention to your facial features due to the framing fringe but the bright orange highlights will also catch the eye.
99. Bright Ombre for Brown Wavy Hair with side Braid
A loose braid added to one side of your head while the rest of remaining hair free falls is the most casual and quick hairstyle for weekend brunches.
100. Long Curled Ombre Locks for Long Wavy Hair
If your hair is naturally wavy just let it free fall and part it side ways in the middle so it will display the full beauty of your mane.
101. Retro Style Curls for Long Wavy Blonde Hair
The difference between modern curls and retro-style curls is that the latter were made using heat rollers and had a very symmetrical look that will give you an elegant appearance. Perfect for special occasions!
Conclusion
As can be seen above, there are over 100 long haircuts for women and an infinite number of hairstyles for long hair you can try, depending on whether you have curly or straight long hair. We hope you found some great ideas for how to style your Rapunzel locks next time you head out the door. Let us know if these hairstyles inspired you in the comment section below.
YOU MAY LIKE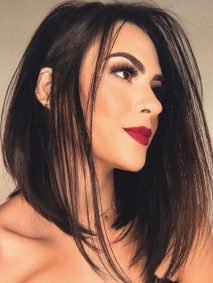 May 27, 2020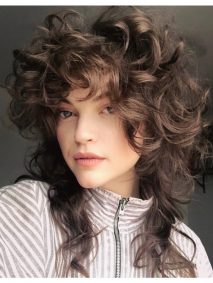 July 09, 2020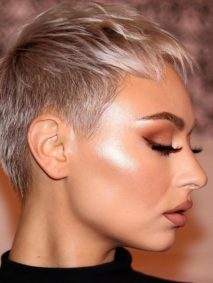 May 11, 2021